Pettigrew Specialty Company Inc.
Serving the Oilfield and Industrial industry for more than 30 years, Pettigrew Specialty Company, Inc. provides quality equipment and supplies to all their customers locally, nationally and internationally. Our highly experienced staff is ready and willing to answer questions, provide quotes and give recommendations to our customers. Special requests are our "specialty", so if you can't find a product you need, call us and we will help you acquire it. Our pricing is competitive and our inventory is large. Our delivery drivers are on call to get you what you need anytime you need it.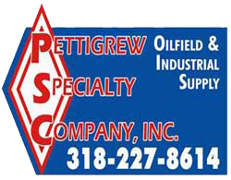 Specializing in International Export
Established Since 1986
Our business has endured by providing excellent customer service, maintaining superior inventories and well trained employees that look forward to serving our customers needs.

Answering Service on Duty 24 Hours
Call +1 (800) 256-6416
AUTHORIZED DISTRIBUTOR FOR:
Supplies
WASHPIPE PACKING

BRAKE BLOCKS

BRAKE RING BANDS

TONG DIES

THREAD COMPOUNDS

RIG WASH

OILS

ANTIFREEZE

SLIP INSERTS


TOOLS

SHOVELS

ROPE

PIPE, STEEL

PIPE, HIGH PRESSURE

PIPE, PVC

FORGED STEEL FITTINGS

FITTINGS-WELD

SOAP STICKS

HORSETAIL FLAGGING

HEATERS

FANS

GENERATORS

HARD HATS


SAFETY GLASSES

GLOVES

SAFETY SUPPLIES

SLICKERS

BELTS

HOSES

SHEAVES PAINT

GASKETS

SPILL ROLLS

SPILL PADS

METERS

CHAIN

HAND TOOLS
Production
POLY PIPE

LINE PIPE

PIPE FITTINGS

CHEMICAL INJECTORS

CHOKES

SWAGES

UNIONS

VALVES

METERS
In-House Repair
GAGES

C

YLINDERS

AIR VALVE

HYDRAULIC VALVES

WEIGHT INDICATORS
Fusion Machine Rentals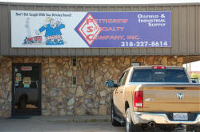 Equipment
BLOWOUT PREVENTERS

SHALE SHAKER

CENT PUMPS

KELLY VALVES

TONGS

SLIPS

ELEVATORS

ACCUMULATOR UNITS

WEIGHT INDICATORS
Pumps
MUD PUMPS

REPAIR PARTS

LINERS

RODS

PONY RODS

PISTONS

ROD CLAMP

PACKING

GAUGES

COMPLETE PUMPS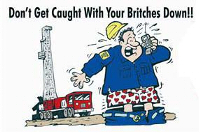 Specialty Items
BLUE BUG BOILERS

GRIZZLY COOLERS

STEEL CORE STRAPS
Trailers
                     For Sale Or Rent
"TRASH TRAILERS" 

PIPE TRAILERS

SPOOL TRAILER

HOOK-UP TRAILERS
Clothing
FLAME RETARDANT

COVERALLS

SHIRTS

PANTS

RAINWEAR